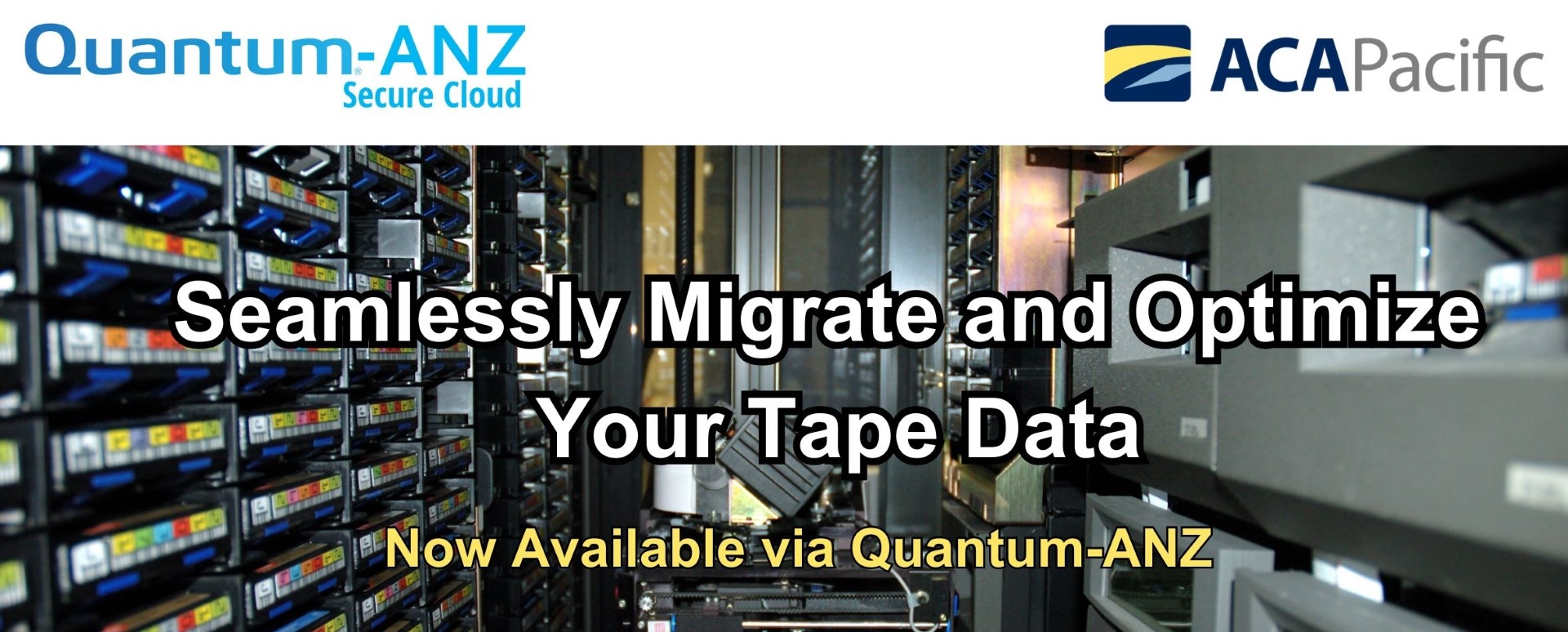 Quantum-ANZ Data Migration Services
Data Migration Services Provided:
Hardware Assessment
Software Compatibility Check
Tape Drive Configuration
Media Check and Data Validation
Data Transfer and Migration – tape to tape or tape to cloud
Testing and Verification
We recommend migrating to LTO-9 Media.
The benefits of LTO-9:
Enhanced Data Capacity – Up to 45 TB compressed 2.5:1 (18TB native)
Faster Data Transfer Speeds – Up to 900 MB/s compressed (400 MB/s native)
Long-term Scalability – Future-proofed, providing room for further advancements in data storage technology.
Frequently Asked Questions:
How many tapes are required to be migrated?
What tape formats (LTO-4, LTO-5, LTO-6, etc.) are used?
Where do you want to migrate data from tape to? Tape (LTO-8, LTO-9), Disk or Cloud?
Where are the tapes currently being stored?
What backup software (NetBackup, Commvault, Veeam, etc.) is used to write to tape, including the version?
What is the number of unique backup environments being used, including the operating systems for each environment?
What is the number of backup software catalogues?
Is encryption or multiplexing used when writing data to tape? If so, please provide details.
What operating systems (Windows, Linux, etc) are being backed up?
What applications (Exchange, SQL, etc) are being backed up?
What data will be of interest for archival restores from tape?
What is the desired retention policy for the images on the new tape media?
Do you need the new media provided as part of the migration or supply your own?
We look forward to working with you to solve any data migration requirement.
Contact Quantum-ANZ on 1300 761 199 or email us at [email protected] today.