Condusiv® Technologies makes software that makes Windows servers faster and more reliable.
Condusiv's software is designed for virtual, cloud, and physical server environments, enabling systems to process more data in less time for faster application performance. With over 100 million licenses sold, Condusiv solutions are used by 90% of the Fortune 1000 and almost three-quarters of the Forbes Global 100 to increase business productivity and reduce costs while extending the life of existing hardware. Key brands include new DymaxIO® fast data performance software, V-locity® I/O reduction software, Diskeeper® fragmentation prevention software, and Undelete® instant file recovery software.
Condusiv was founded in 1981 by Craig Jensen as Diskeeper Corporation. Jensen authored Diskeeper, which became the best-selling defragmentation software of all time. Over 40 years, he has taken the thought leadership in file system management and caching and transformed it into enterprise software.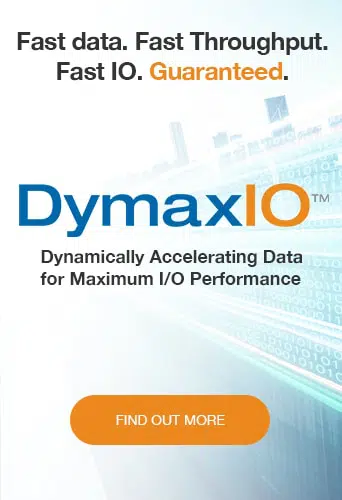 Dynamically Accelerating Data for Maximum I/O Performance
DymaxIO is fast data software. Whether on-premises or in the Cloud, DymaxIO returns 40%+ of your throughput that is being robbed due to I/O inefficiencies. It's fast, easy, fully transparent, and automatic. Fix application slows, freezes, timeouts, slow SQL queries, and more, at the source. Get your speed back now with new DymaxIO.

Instant File Recovery
Undelete recovers deleted files instantly with continuous data protection, eliminating time consuming restores from backup. Undelete protects local and network-share files ensuring every deleted file, or version of a file, can easily be restored. From server to desktop, Undelete saves the day – in just a few clicks, content that took hours to create is back in a moment.
For more information – visit www.condusiv.com